Purchase
20 products in collection
$8.99
In stock
Ingredients: cassava flour, potato starch, psyllium husk powder, potato flour, sea salt, baking soda
The recipe that started it all! If you've been missing sandwich bread, this is the answer. We recommend using a smaller...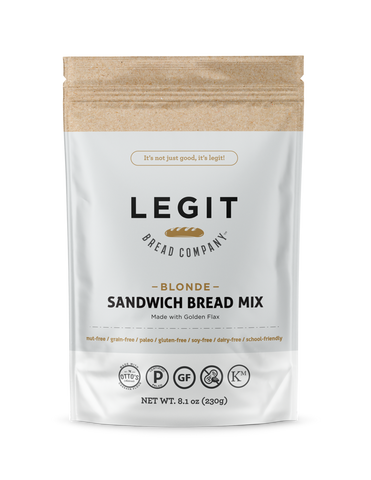 $8.99
In stock
Ingredients: cassava flour, golden flax meal, potato starch, potato flour, sea salt, baking soda
This variation of our Original Legit Bread Mix is made with Golden Flax Meal instead of psyllium husk powder, for those...